We understand choosing a Doula is a big commitment & we want to make this decision as easy as possible. Our past clients are our biggest supporters. Have a look below at some testimonials.
We were gifted a voucher for postpartum doula support from Eleanor from Doula to You. Best gift we could have been given and literally the gift that keeps giving! In the days after I had our little boy Eleanor was a great support physically after I'd had a section and emotionally after a tough labour. She really helped me get off to a great start on our breastfeeding journey, helping me with positioning and latching and then pumping and storage. During her visits she always had the answers ready to the questions I was trying to formulate in head. An absolute professional!!!
Ceara was an invaluable support to us after the arrival of our baby daughter. As a first time Mum I had a lot of questions particularly around breast feeding and expressing milk that she really patiently provided lots of help with. We also had issues with getting Margo to sleep that Ceara was able to give us lots of guidance with. It was also great to have her company after my partner first went back to work and we were thrilled with food she made for us (delicious flapjacks and a green curry) and the light housework she was able to do to lighten the load in those exhausting first weeks. We would wholeheartedly recommend Doula to You to anyone looking for some extra support with their newborn, we felt really lucky to have her in our home at that very special but also quite intimidating time!
I feel very fortunate to have had Eleanor as my doula. Extremely professional, she is also very caring and kind. I couldn't count on family support for my post-partum so at times I wondered if I was doing it right. This is where I believe she helped me the most: staying positive and always having something comforting to say. And, of course, her knowledge. I definitely recommend Eleanor to other families! PS: her baking is ★★★★★
I got in touch with Ceara a few days after having my baby and I am so glad I did. Her support was warm, caring and non-judgmental. As well as the practical and emotional support, she brought a calmness and a lightness to our newly formed family which helped me enormously in my recovery from giving birth on a physical, emotional and energetic level.
I contacted Eleanor and after meeting, we booked her months in advance. It couldn't have worked out better, given COVID and lack of family support! Eleanor was a calm and wise presence the whole time she was with us. She nourished us, body, mind and soul and she was unflappable, bringing humour and baked goods to ease any struggles we had! I learned so much from her and can honestly say I have come through the first few weeks as a Mum of two feeling empowered and confident that I have got this.
Highly recommend, as Ceara put it herself the service they provide is just like a mother would do for her daughter when a baby arrived home. As well as emotional support and reassurance Ceara gave me, she was a god send keeping the house in order. She automatically saw what needed to be done without asking, plus made sure I got the break I needed. An excellent service, especially in a time when we can't see family or friends.
Eleanor and Ceara from Doula to You were lifesavers. Having them in the house not only brought a huge sense of relief but also support, they were caring and listen to me ramble, alleviated concerns I had as a new mum, let me ask all sorts of questions as they popped into my head all while physically helping me with my baby and just doing all the things you need to do to keep going like laundry and making dinner.
Ceara provided wonderful care for my two little girls. She was calm and reassuring in supporting my journey into motherhood and in particular offered great support to me as I was learning the skill of breastfeeding (two babies at once). She also came to us for two nights to allow my husband and I get some well needed sleep and we were both so calm and happy to have Ceara minding our babies we were able to sleep peacefully without us worrying once about how the babies were with Ceara.
The support I received from Eleanor in those few days after coming home was so wonderful. I couldn't have done it without her. Eleanor just fit into our family & did whatever needed to be done! In particular supporting me emotionally, with breastfeeding (Ruadhán couldn't latch), feeding me, keeping me hydrated, cleaning, cooking, minding our little one (who is still talking about her), minding my partner... the list goes on. What an amazing gift we gave to ourselves. We highly recommend Eleanor - she is gentle, kind, experienced, non-judgmental, understanding and I really hope to see her again.
In hindsight, we should have gotten Ceara to come into our home in the days pre me returning from hospital and had her support us during the first week also as it would have made our transition into twin parenthood a less daunting.
I was gifted some baby carriers which I hadn't a notion about how to use and Eleanor was able to put me right. The girls at Doula to You have such a wide network of people to help with anything outside of their scope like lactation consultants, babywearing consultants, yoga /pilates instructors, osteopaths, even baby massage and other classes. We would highly recommend Doula to you for anyone considering getting some help. People say "babies don't come with a manual" but hiring a doula is that manual and it's been invaluable for us.
Get in touch to arrange a time that suits you and one of our doulas will talk through our services.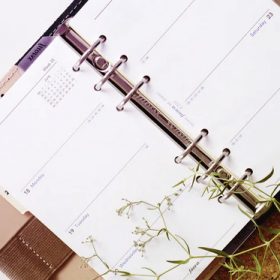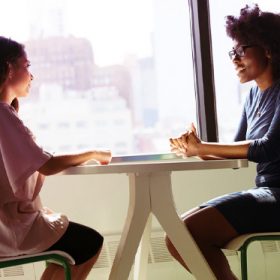 See what works
best for you
We'll help you come up with a support plan the best suits
your needs.